Smile
GPS Vehicle Tracker
Brand: Nelso
Model: NT-200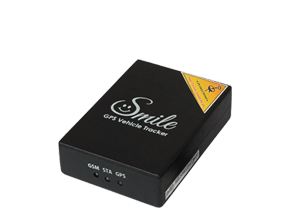 ₹7,500
₹5,999 20% OFF
Free Delivery
Cash On Delivery Available
Free 1 Year Software Subscription
Smile
GPS Vehicle Tracker
Brand: Nelso
Model: NT-300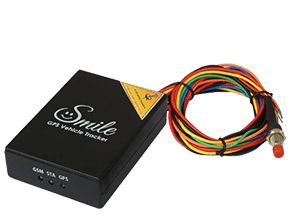 ₹9,000
₹6,999 22% OFF
Free Delivery
Cash On Delivery Available
Free 1 Year Software Subscription
Smile
GPS Vehicle Tracker
Brand: Nelso
Model: NT-400

₹10,600
₹7,999 24% OFF
Free Delivery
Cash On Delivery Available
Free 1 Year Software Subscription
Rating & Reviews
Comparison between three models of GPS Tracker Device
| Features | Model: NT-200 | Model: NT-300 | Model: NT-400 |
| --- | --- | --- | --- |
| 1 year warranty | | | |
| Real time tracking | | | |
| 24x7 Visibility | | | |
| High accuracy position | | | |
| Inbuilt Odometer | | | |
| Over speed alert | | | |
| Geo-fencing | | | |
| Local Memory | | | |
| Vehicle battery health | | | |
| 3 months history replay | | | |
| Internal GPS/GSM antenna | | | |
| PANIC(SOS) button | | | |
| Internal Battery | | | |
| Tampering Alert | | | |
| Remote ignition off relay | | | |
Application Area of Vehicle Tracking System:
GPS Tracker for Vehicle
GPS Tracker for Car
GPS Tracker for Bike
Logistics Vehicle Tracking
Fleet Management
School Bus Tracking
GPS Tracking for Taxi
Emergency Vehicles
Technical Specification of GPS Tracker Device:
GSM Part:
Network
GSM/GPRS
Band
Quad-band: EGSM 900 / DCS 1800 and GSM 850 / PCS 1900 Mhz
Transmitting Power
Class 4 (2W) at EGSM 900 / GSM 850
Class 1 (1W) at DCS 1800 / PCS 1900
GPRS Connectivity
GPRS multi-slot class 12/10
Data GPRS
GPRS data downlink transfer max: 85.6 kbps
GPRS data uplink transfer max: 85.6 kbps
GPS Part:
Channels
22 tracking / 66 acquisition- channel GPS receiver
Update Rate
Max 10 Hz
GPS sensitivity
Tracking: -165 dBm
Reacquisition: -160 dBm
Cold starts: -147 dBm
Max Altitude
< 60000 ft (18000m)
Max Velocity
1000 Knots ( 515m/s)
GPS accuracy
< 2.5 m
Acquisition Rate
Cold starts: 31s (typical) Open Sky
Warm starts: 30s Open Sky
Hot starts: < 1s Open Sky
Storage Temperature
-40°C to +80°C
Operation Temperature
-40°C to +80°C
Humidity
5%-95% non-condensing
Input Voltage
10 - 38V DC
Inbuilt Battery (Only in advance)
Rechargeable 3.7V 800 mAh Li-ion battery Standby 2 hours
Brief Description of GPS Vehicle Tracking System
Real time Monitoring System - You will be able to track your vehicle real time basis upon installing this GPS Tracker in your vehicle.
Internal GPS and GSM Antena
Pin Point Location Identification - Get exact location of your vehicle on Google Map or Open Street Map. Maximum error of location within 2.5 Mtrs in open sky.
Swift off engine remotely(NT-400 only) - In case of theft, hijack or other security reasons, users can remotely immobilize the engine either from an authorized cell phone, or by requesting our support center.
Car anti theft device - Pin Point your stolen vehicle, immobilize the engine by sending SMS from your authorized cell phone.
Inbuilt Odometer - It measures the total distance traveled by the vehicle and this reading is cumulative.
Local Memory - In absence of network the GPS Tracker is capable to store data in its local memory for up to 3 hrs. depending on the vehicle movement status.
Internal Battery Backup(Not present in NT-200) - 3.6V internal battery for backup up to 2 Hrs. in absence of Vehicle Main 12/24V battery.
Battery Voltage Measurement - Continuous voltage measurement of Internal and Vehicle main battery. The GPS Tracker Device sends alert SMS and shutdown when the voltage drops below certain level.
Panic Switch or SOS(Not present in NT-200) - This is an emergency switch. The vehicle tracker will send a SMS to owner/user mobile number upon pressing it in case of emergency.
Geofencing - User may draw a boundary at his desired location and able to get alert from the vehicle tracker upon entering or exiting from this boundary
Configurable via SMS - This GPS Tracker is fully configurable through SMS. User can change the location data update rate, user mobile no. etc. by sending corresponding SMS.
Over Speed Alert - User may set speed limit(ex.: 80Km/hr.) from his web site control panel against each vehicle separately. A SMS alert will be generated by the gps tracker device if the vehicle runs over this speed limit(ie. 80Km/hr).
Tampering Alert(Not present in NT-200) - A SMS alert will be generated by the GPS Tracker if the main power cable is removed.
Ignition On/Off alert through SMS - User may get a SMS alert each time whenever the ignition is turned On/Off.
Status Request - Know status of the vehicle like Speed, Latitude, Longitude, Network Location etc. by sending corresponding SMS to the tracker device.
24x7 Visibility - User can monitor vehicles using PC, laptop or his mobile phone day and night.
Notification Management (Only in advance) - User can choose his preferred condition like vehicle speed, vehicle route or boundary through geofencing, Ignition & A/C On/Off for notification via SMS alerts.
No software installation required to track through gps tracker app.
Maintenance Free - Robust improved hardware.
Ease of Use - Completely Web-Based Application. User friendly web interface. Web-Based report generation for date-wise total distance traveled, idle time, no. of over-speed occurrence etc.
History Replay - User can view past three months movement of their vehicle for any date and time.
Success Stories
A commercial vehicle of JBB Transport installed with our DG-Tracker Gps Tracker device was saved from being hijacked by group of thief near Gaziabad on 09/10/2011. The Truck Driver gave us an interview which is shown in this video. As per the mail of Mr. Rahul Agarwal (CEO JBB Transport):

Dear Team, I take this opportunity to thank your team for creating such a wonderful product . Recently my commercial vehicle installed with your DG-Tracker (GPS Tracking Device) was hijacked by group of thief near gaziabad . As they were heading towards delhi NCR Region they tried to disconnect the device ,and due to auto-cut system engine stopped working immediately, And thiefs could not run away with the vehicle . All this was witnessed by my driver who was tied with ropes in the cabin. As the thiefs left empty handed , driver jumped out of vehicle and contacted us and nearby police officials . Here DG-Tracker played a vital role in ensuring vehicle and driver safety . Special accolades for DIGILOG SYSTEMS for doing such a great value addition in logistics by having products and services.

Thanks and regards
Rahul Agarwal
JBB Transport
Sent from BlackBerry ® on Airtel
How to register new GPS Car Tracking Device with tracking software:
Download