Single Phase GSM Mobile Operated Agriculture Pump Motor Controller
We are the first Indian manufacturer of IoT(Internet of Things) based GSM Mobile Operated Pump Controller for agriculture. SMS or GSM Mobile Operated Pump Controller is a device that can control and monitor electric motors, agriculture pumps, or submersible pump sets through any normal mobile or smartphone. This is a GSM-based mobile-operated pump controller to switch ON and OFF pump sets or an electric motor with a cell phone from a remote location. The device has multiple options to On/Off the pump remotely, using the android app and mobile data, SMS, and missed calls. Download the free android application from Google Play. This SMS or GSM pump motor controller helps the farmer to handle agricultural pump sets easily. The farmer can set up to five schedules for automatically turning On and Off the pump. It also helps the farmers to save a life from snakebite in the nighttime, saving water, time, and electricity. One SIM Card from any operator except "JIO" is required for its operation. The special feature of this controller is that it is IoT-enabled along with SMS and Call. So if the Android App is used then the user does not have to send an SMS or Call to the device to On/Off the pump and as it is a real-time operation, the user gets notified instantly about the pump status. No delay between the command send and its execution like SMS. No need to recharge the SMS pack which will reduce the operational cost. Recharge a small pack with a minimum 100Mb of mobile data for a month. Unlimited users can be registered who can control the pump. Five users can be registered to get SMS notifications for any event. Users can set a password to protect the device from unauthorized access. It has many features like over/under voltage/single phasing protection.


It is compatible with any single phase pump including submersible pump.
IoT based control for smooth operation.
Control from any mobile normal/smart phone.
Multiple way to control Data(IoT)/SMS/Call.
Unlimited users can operate the pump from Android App.
Register five users to get notification via SMS.
Five On/Off schedules can be set.
Set Password to protect from unauthorised access.
Over and under voltage protection.
Dry run protection.
Overhead tank full detection to stop tank overflow.
Inbuilt 1200mAh battery gives up to 24hr backup (Optional).
Reduce operational cost by using Android App instead of SMS.
No SMS pack required. Recharge a small pack with 100Mb data.
Compatible with all SIM Card except 'JIO'.
One year warranty
7 Days Replacement
₹4,790
₹7,990
40% Off
Free Delivery
Cash On Delivery (COD) Available
Also Include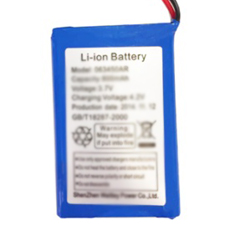 Include internal battery backup
₹300.00₹500.00
40% Off
52
Rating & Reviews
Have a question?
SMS or GSM Pump Controller Application Area
Agriculture
Industry
Factories
Technical Specification
Network
GSM/GPRS
Band
Quad-band: EGSM 900 / DCS 1800 and GSM 850 / PCS 1900 Mhz
Transmitting Power
Class 4 (2W) at EGSM 900 / GSM 850
Class 1 (1W) at DCS 1800 / PCS 1900
Supply Voltage
Single Phase 85-270V AC, 50 Hz.
Internal Voltage
12V DC
Output
3 potential free relay contact
Contact rating
20 Amp. for RL1 and RL2 relay and 7 Amp. RL3 relay
Power Consumption
1.2 Watt
Monthly Consumption
1 Unit
Temperature
-20 to + 70 degree Celsius
Dimension
287mm * 158mm * 62mm.
Weight
700 gm.
Brief Description of SMS or GSM Pump Controller
220V AC required to operate the controller.
Switch ON/OFF agriculture pump set through "MISSED CALL" or "SMS" from cell phone.
Suitable for any electric motors(Single Phase, Three Phase or Submersible Pump).
Suitable for all type of Starters and MCB Panel.
Control from 5 user's mobile phone.
Five schedule timer for automatic pump On/Off.
AC main line status notification through SMS.
Over and under voltage protection.
Dry run protection(Optional).
Internal battery backup (Optional) AC power status notification through SMS.
Configurable via SMS.
Download